Lake Erie Monster wrote:I am a former mechanic and i hate carbs with a passion, perhaps its because im a young wippersnapper and can't figure out where to hook up the lap top. any way i just bought a 76 28ft mariner with twin pleasurecraft 302 fords and v drives. port engine fires right up and i mean right up. starboard fights you then floods and blows black smoke after a few minutes. so i tried a simple trick and swapped the carbs. starboard now happier than a clam. the previous owner had both carbs rebuilt last year and had continual problems with the starboard engine and had that carb rebuilt 2 more times to no avail. i have recipts for the services. is there somewhere on this toilette like fuel delivery system than can be cracked and causing it to pour fuel into the manifold? or possible something that is easily overlooked when rebuilding a holley 4 barrel? I'd rather not have to buy a new or remaned carb if i can fix it easily.
I had the exact same issue with both of my 302 pleasurecrafts on my 79 Mariner. I rebuilt both carbs and still had the flooding issue and would not start most of the time, especially on my Starboard engine and occasionally on the port. I have electronic ignition and was getting good fire but not enough obviously after I found the reason.
So I went to look at why my starboard was giving me such a hard time and always flooding and my Dad stops by and says "cross the Terminal resister and see if it will start"
He crossed it and it started immediately. I was amazed. Then I googled the electronic ignition and found that with electronic ignition I don't need the terminal resister in line with the coil AND the resistance in the resistors were worn out anyways and not holding their resistance of 2ohms, which makes sense why sometimes they start perfectly and some times not.
I wired a 30amp fuse inline where the Resistor was and now my engines start immediately.
The Terminal resistor looks like this white ceramic thing here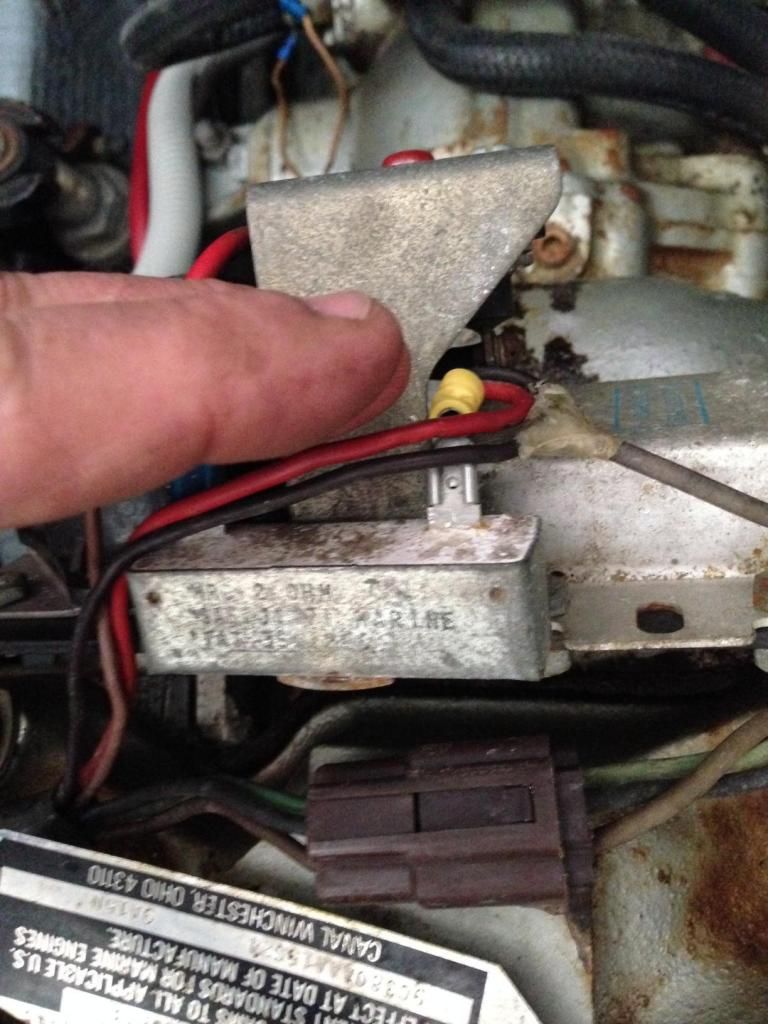 Now it starts perfectly.
Shown here
http://www.youtube.com/watch?v=qvLaMIn4rHg&list=UU9CT249I05DyxqKD1RpYfpQ&feature=share&index=1